Shortbread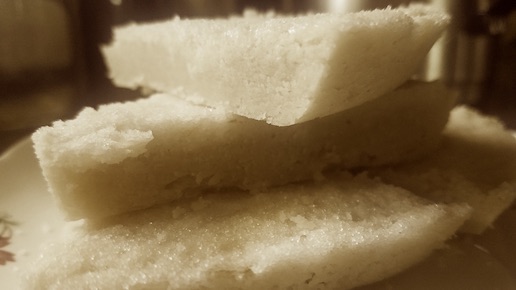 INGREDIENTS
2 c flour
3/4 c powdered sugar
2 sticks butter (melted)
Approx. 2 T granulated sugar
METHOD
Pre-heat oven to 350˚.
Whisk the flour and powdered sugar together in a large bowl. With a spatula, fold the melted butter into the flour/sugar mixture. Carefully press the mixture with the spatula just until it holds together. Over-mixing will make the shortbread tough and not crumbly. Press the dough into the bottom of a 8 or 9 inch pyrex pie dish. Sprinkle the granulated sugar on top.
Bake for approximately 35 minutes, or until golden. Cut the shortbread with a sharp knife into desired shapes while hot from the oven. Do not remove the shortbread from the pie dish until it has completely cooled.