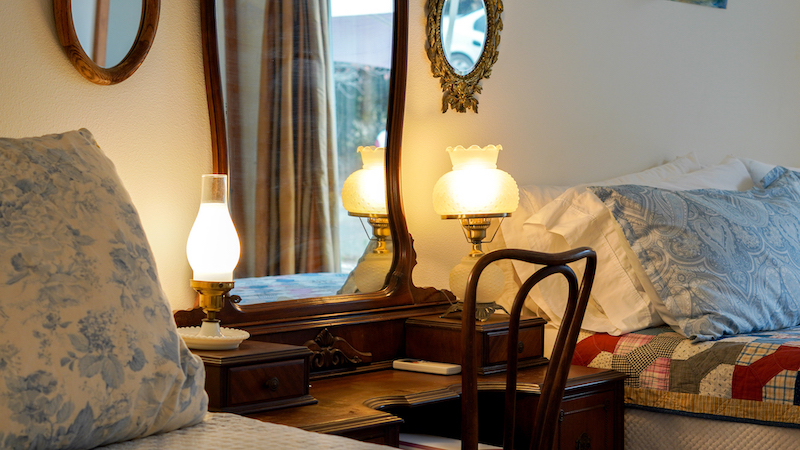 Yosemite Plaisance Bed & Breakfast has three suites. They each have their own personalities inspired by our family history in the area, and you can learn about each of them in the descriptions below. We can't guarantee to be able to fulfill requests for a particular room, though we are happy to try and accommodate your preference. But don't worry, they all have the same amenities:
| | |
| --- | --- |
| | A king-sized bed and a queen-sized bed |
| | Private bathroom en suite |
| | Private entrance that opens to your parking space |
| | Complimentary WiFi |
| | Hot beverage station |
| | A mini refrigerator |
| | Individual air conditioning and heating unit with thermostat control |
| | Picnic basket and cooler to use during your stay |
| | A Tesla charging station by your parking space |
| | A wide variety of books and DVDs for all ages and interests |
REDWOOD SUITE
"Redwood" is the original Yosemite Plaisance suite and used to be the one and only room at our B & B. It is named for the beautiful redwood trees just outside your door, proudly offering shade to your parking space. Take a moment to enjoy the fresh mountain air, and lay in the hammock that stretches between the two trunks. The room itself is accented with earthy tones, wood trim, and art from local artists, including striking oil paintings created by one of your very own hosts!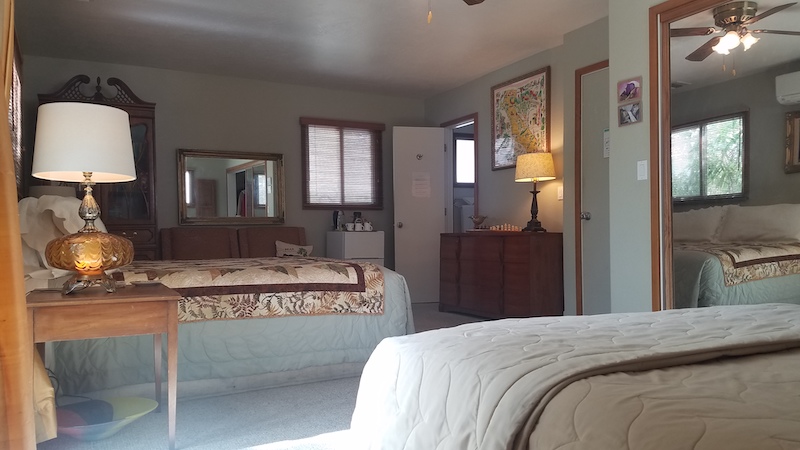 JANETTE SUITE
Perhaps the most sentimental of the three suites, "Janette" is named after our great-aunt. Her strength and wisdom inspired everyone she knew, and we probably would not have built our life in Mariposa without her. Hand-made quilts passed down through the family adorn the beds, and the soft watercolors, floral paintings, and other family heirlooms set a peaceful, reassuring atmosphere.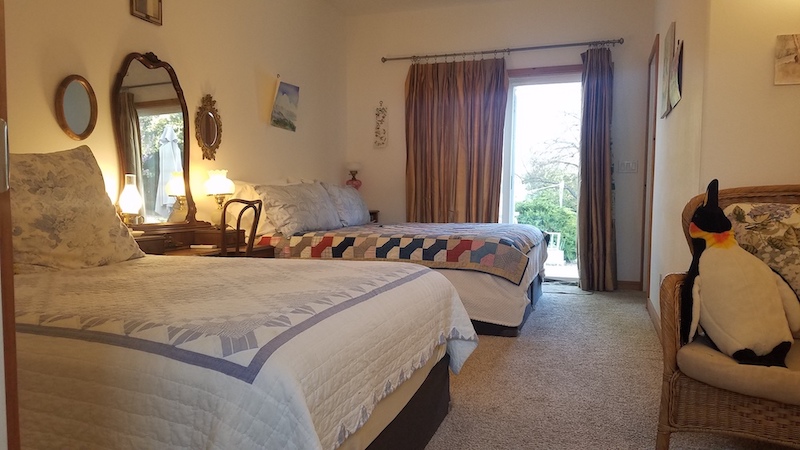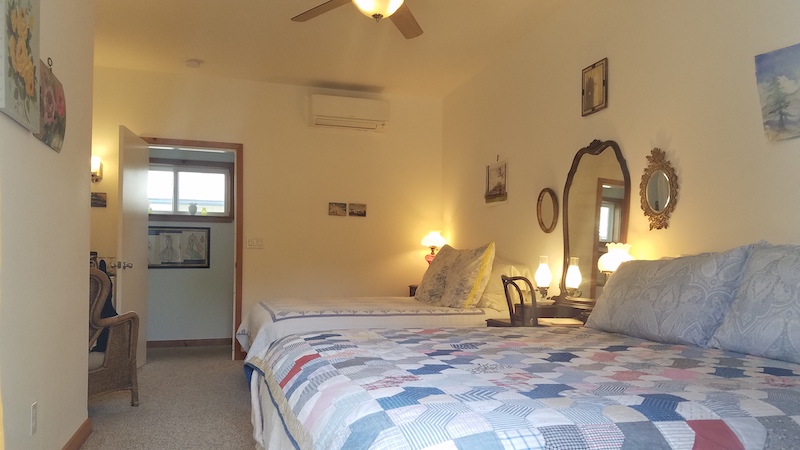 SOLEIL SUITE
"Soleil" means "sun" in French, a name inspired by our French heritage and the room's east-facing windows. "Soleil" also has several pieces of artwork from Japanese artist Chiura Obata who painted Yosemite in a Japanese style, so it pays homage to the Land of the Rising Sun. A contrast between vintage and modern, this room will help you feel bright and refreshed throughout your stay.